We decided to drive to a different city where most of the boats seem to be coming in now. We spotted some life jackets on the beach and helped the men who were there clean them up.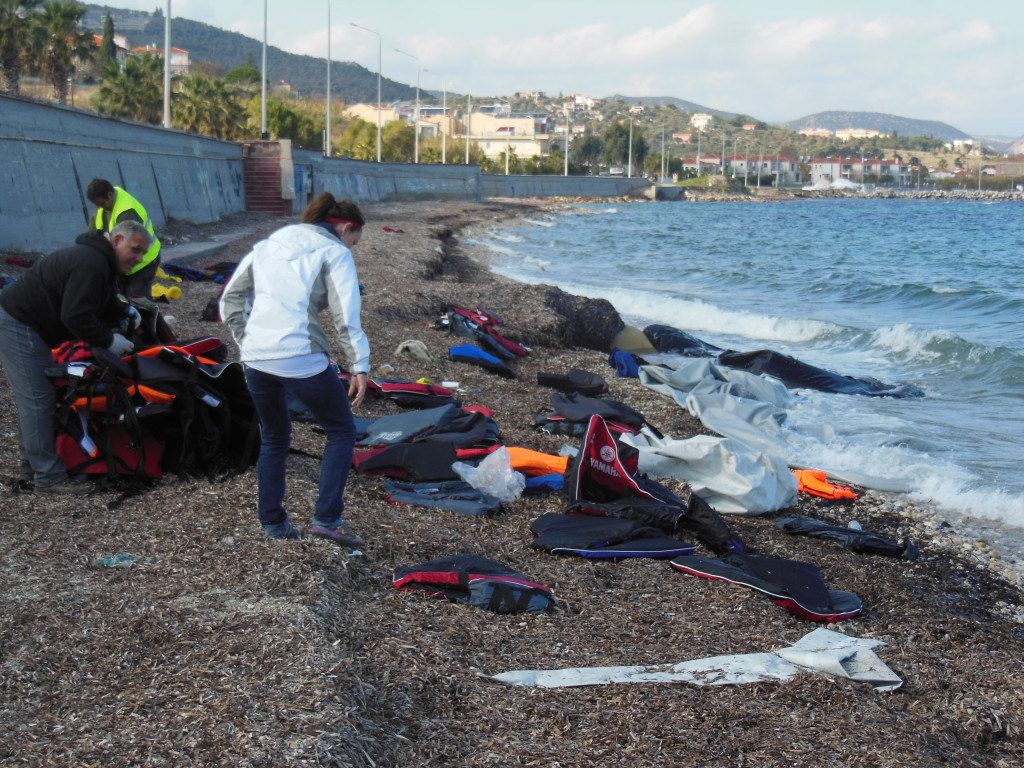 This is one of the life jackets we found there. It looks more like a pool floaty.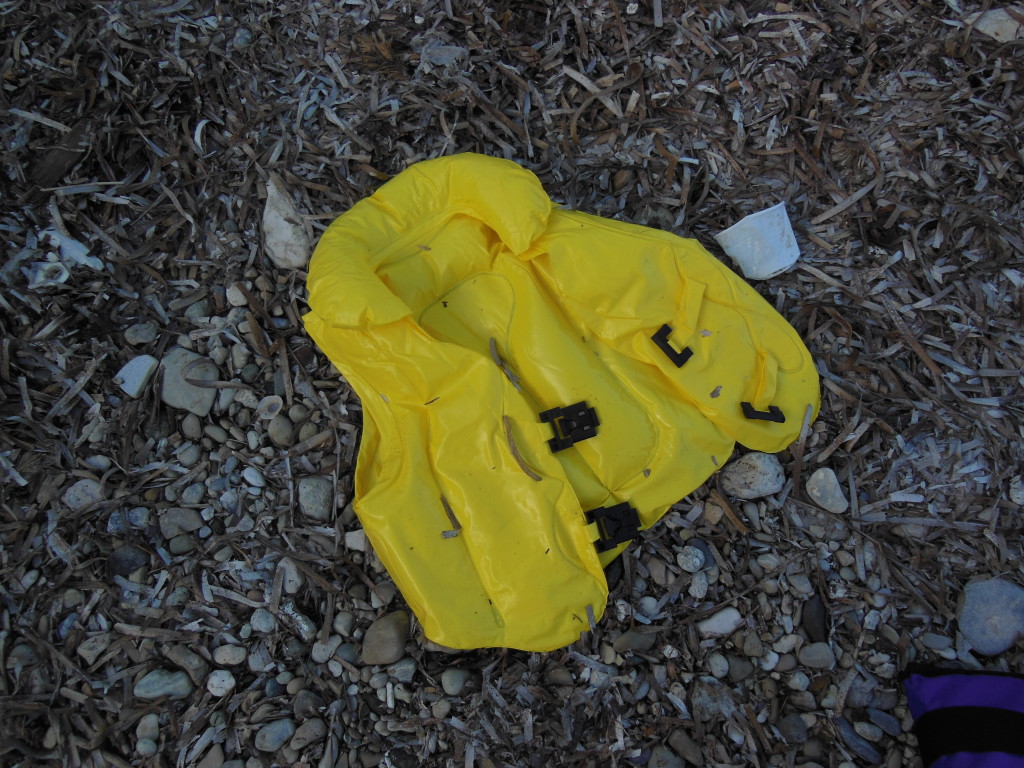 As you can see, it clearly says "not for use in boating." This is not a safe life jacket.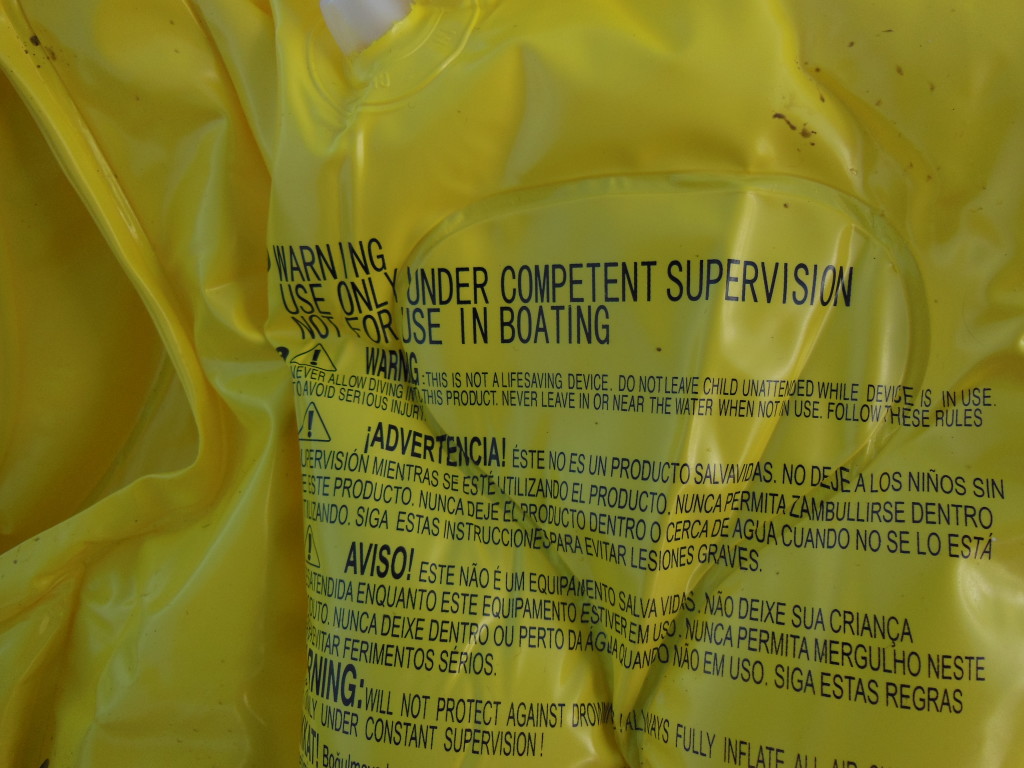 This is one of the deflated rubber boats resting on the shore of the island.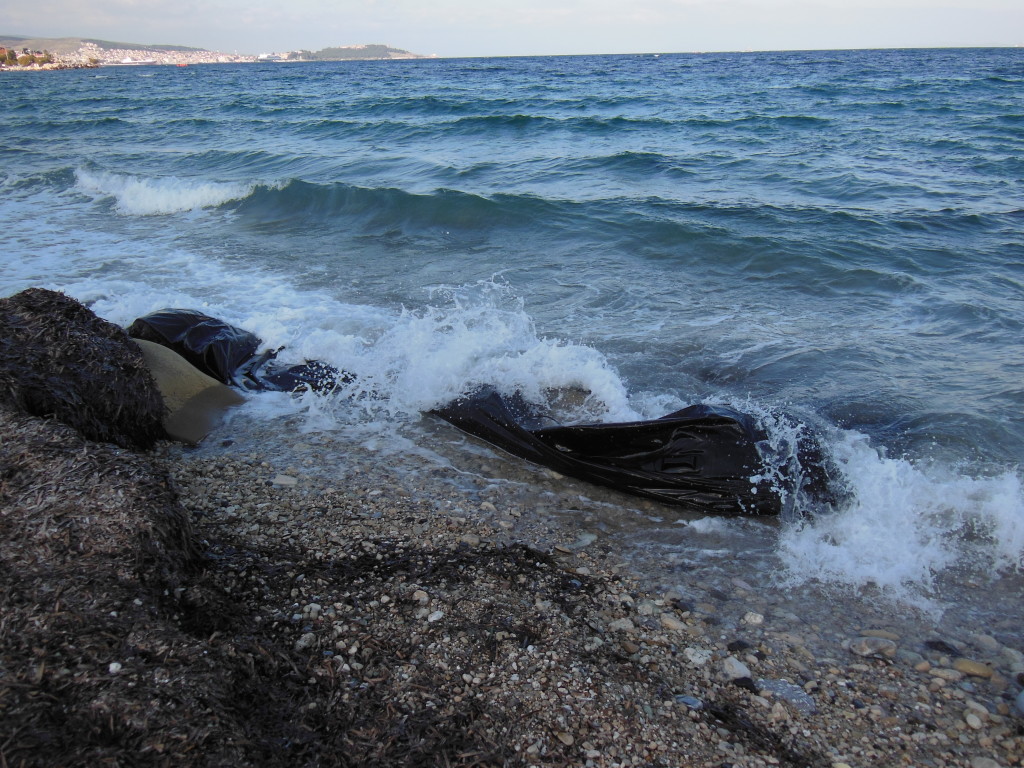 We found another spot where refugees had just arrived.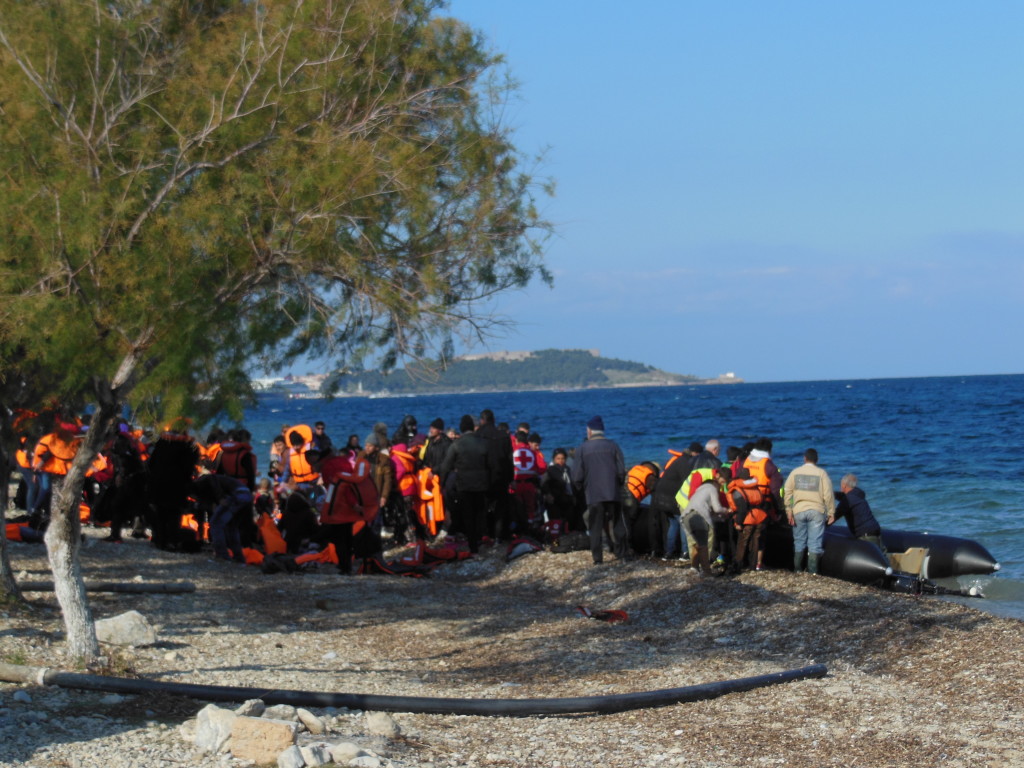 Then we saw another boat come in.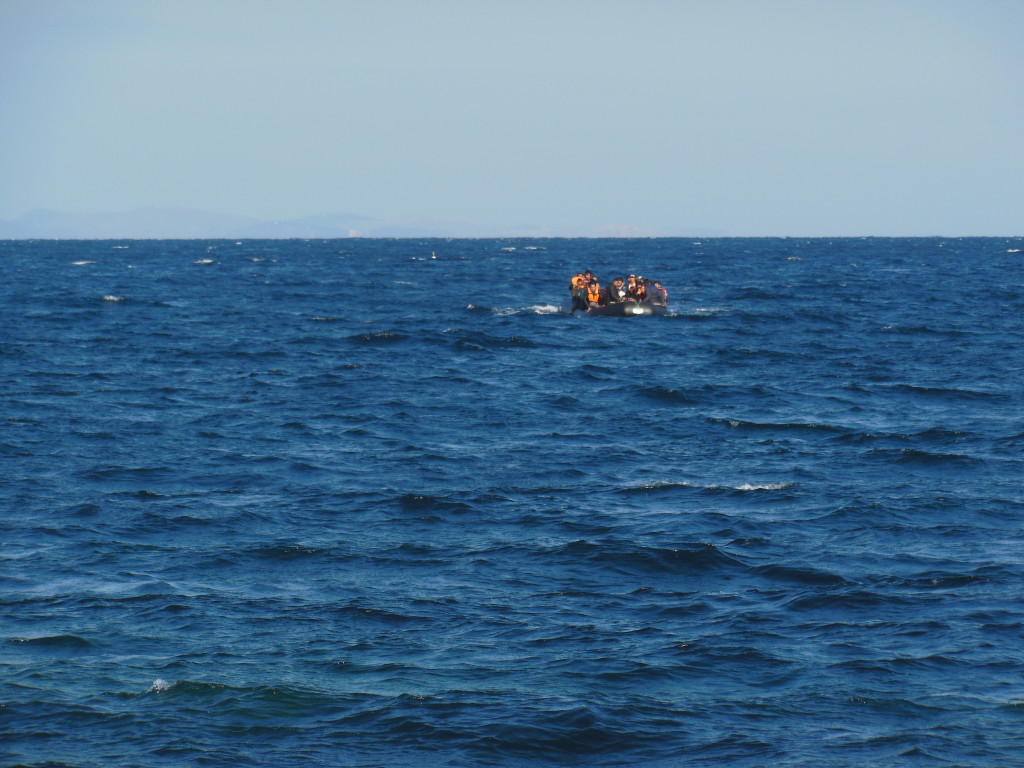 The Red Cross was there helping people get warm. This man is helping a child warm up.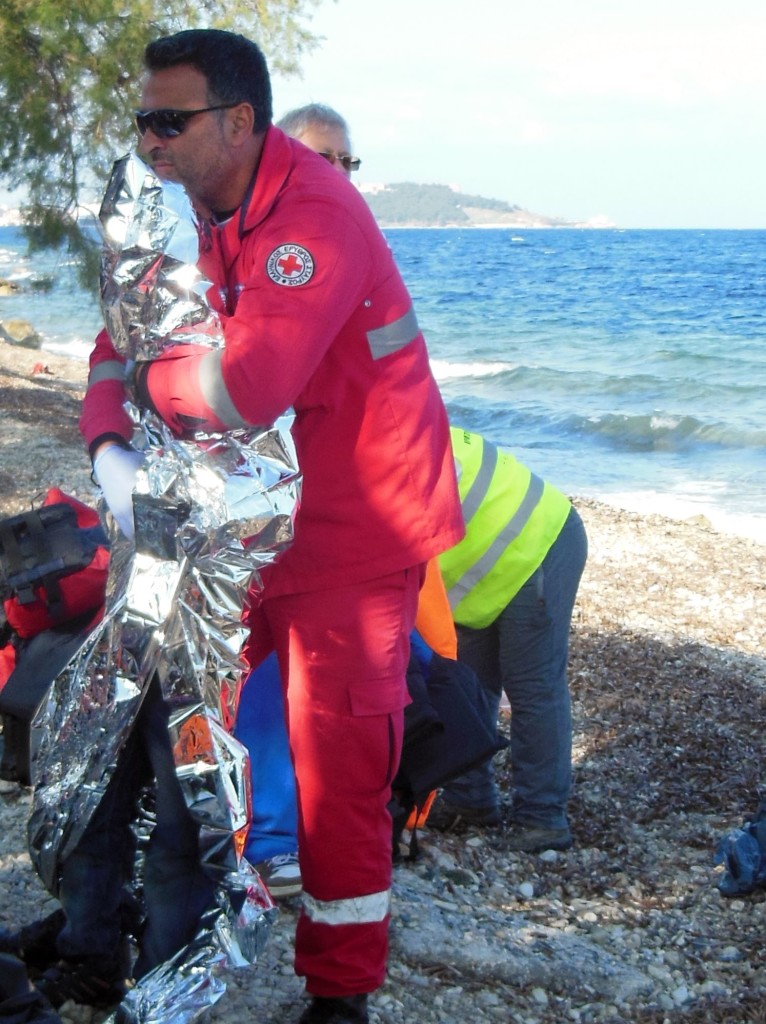 People from the Red Cross and the UNHCR were taking care of people who were struggling to get warm. It was a chilly and windy day.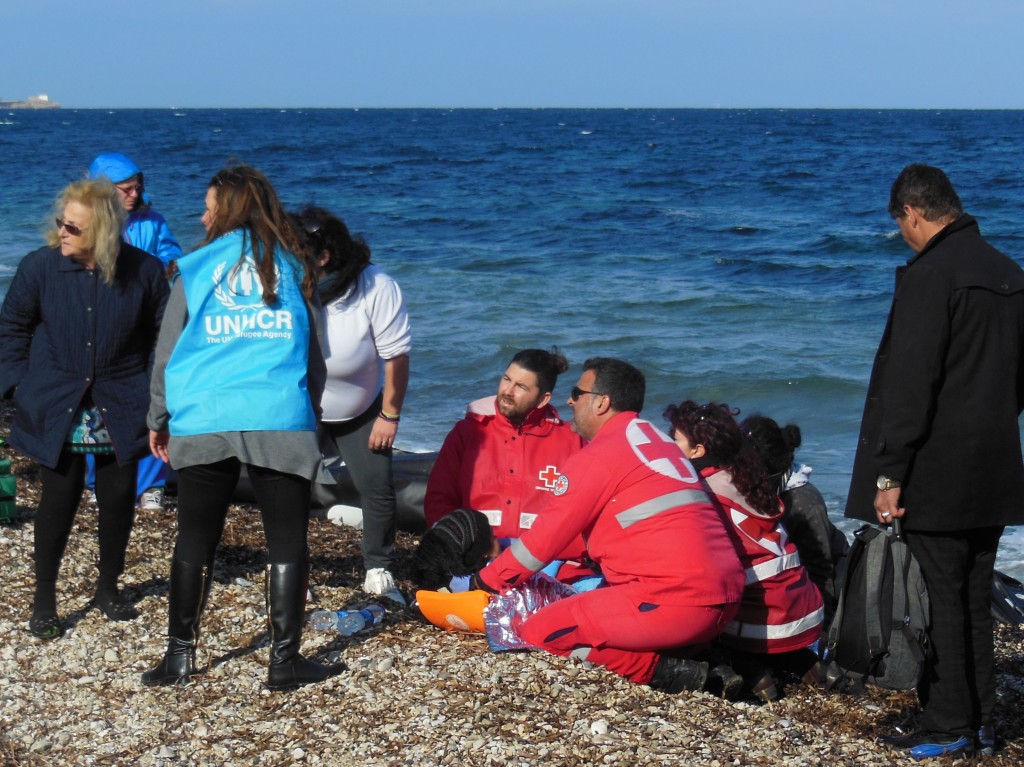 This truck is full of discarded life jackets.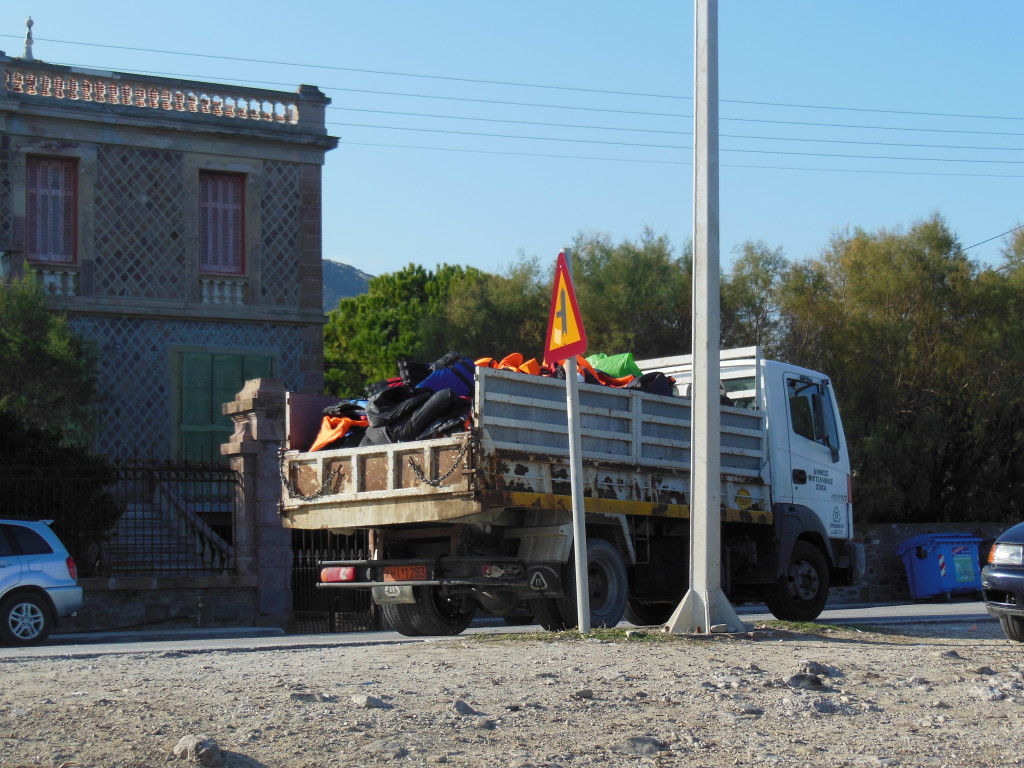 Here's another spot where refugees had arrived.